HR Experts are based in Maidstone and our team of HR specialists operate throughout the country supporting businesses of all sizes with their HR requirements. It is led by people who have made their mark in HR at the highest levels, understanding the issues facing business owners and managers.
Our Key People
Gill Mateo DIP CII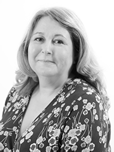 Gill is the Operations Director across the ADVO group of companies and responsible for creating a culture of employee support where the award of Investors in People Gold status was possible. After a career in insurance including administration and medical underwriting Gill joined ADVO in 2006 as the Manager of Administration progressing into management of the SME team and becoming a Director in 2013. Responsibilities include staff welfare and general running of business practices. Gill can use her wide experience to help guide other employers to implement and maintain best practice and promote a happy and efficient working environment.
Carly Gregory BA (Hons) Assoc. CIPD
Carly qualified from the University of Gloucestershire with a degree in Business Management having undertaken a dissertation on the subject of the advancement of technology in the recruitment and selection processes. It was during her degree that her interest in HR was ignited and over the last 4 years, Carly has worked for a variety of companies maintaining their HR function and gaining invaluable HR experience.
Whilst gaining experience of working within the HR environment, Carly gained her Associate CIPD's Professional Development Scheme qualification.
Carly is experienced in a number of HR operational areas such as the management of sickness absence and supporting managers through employee relations issues including disciplinaries, whilst also being heavily involved in the implementation of new policies and procedures for a start-up HR department.


Gail Watson FCIPD

Gail is an HR generalist specialising in employment law, TUPE and employee relations. After a long and successful career as an HR Director Gail is now an employer consultant delivering advice and support to SME and small corporates. Gail uses her wealth of experience to provide expert guidance in the complex area of HR helping to deliver workable solutions.
Key skills:
Employment law - Expert knowledge used to dealing with complex legal issues
Employee relations - Liaison with trade unions, extensive TUPE involvement, collective redundancy consultations
Resourcing - Recruitment at all levels including establishment of new branches
Reward - Harmonisation of benefits following mergers, closure of DB pension schemes, management of external service providers
Policy - Employee handbooks, contracts of employment, Service Agreements
Learning and Development - Implementation of Management & Leadership Development Programmes, 360 degree on-line appraisals, Investors in People accreditation, introduction of e-learning
International experience - Providing advice and guidance to European offices, management of international assignments/transfers, participation in global HR projects (eg global appraisal system)
Projects - Launch of integrated HR IT system incorporating Self Service, HR and Payroll, implementation of Institute of Customer Service qualifications
Fellow of Chartered Institute of Personnel & Development (1992) Advanced Certificate in Employment Law (Merit) – Masters level recognised by the Law Society and Bar Council.
Jean Crew CIPD Level 3 Training Practice (distinction)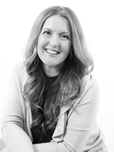 Jean is an expert in communication and motivation ensuring that employers get the most out of their people. Her success is built upon the premise of increasing choices through learning and teaching people the ability to find a different way, to break a habit or change behaviour. With over 20 years' experience working with UK employers, including many household names, Jean has a solid grasp of business and what drives people. Starting her career as a sales executive and quickly moving on to manage large sales teams in demanding markets Jean has the ability and experience to improve sale outcomes and overall staff performance. Through bespoke training programmes, workshops and one-to-ones Jean ensures that employers maximise staff potential.
Key skills:
Personal Development - Maximising Personal Potential.
Management Training - How to get the most out of your staff.
Sales & Telesales Training - What is sales really all about and the art of selling.
Business Skills - The fundamentals for success
Consultancy - Organisational Support and Business Development.
Larry Bulmer, ADVO Group CEO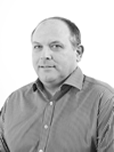 Larry has wide ranging business experience and can bring together practical approaches and solutions. Larry founded ADVO in 1997 and has built the company up to be one of the largest independently owned employee benefit advisory in the UK. It has been Larry's vision to link together essential employee services including payroll, staff benefits and HR.